Quickbooks Hosting
High Performing QuickBooks Cloud Hosting.
Since 2012, gotomyerp provides exceptional QuickBooks cloud hosting and professional services tailored for clients across all industries.
QuickBooks Cloud Hosting extends your investment and increases ROI, instantly.
Cloud-based QuickBooks hosting is the best way to extend the value of your investment as your company grows, becomes decentralized or more complex.
We make it easy to get started the right way the first time. No excuses, nothing hidden just better results.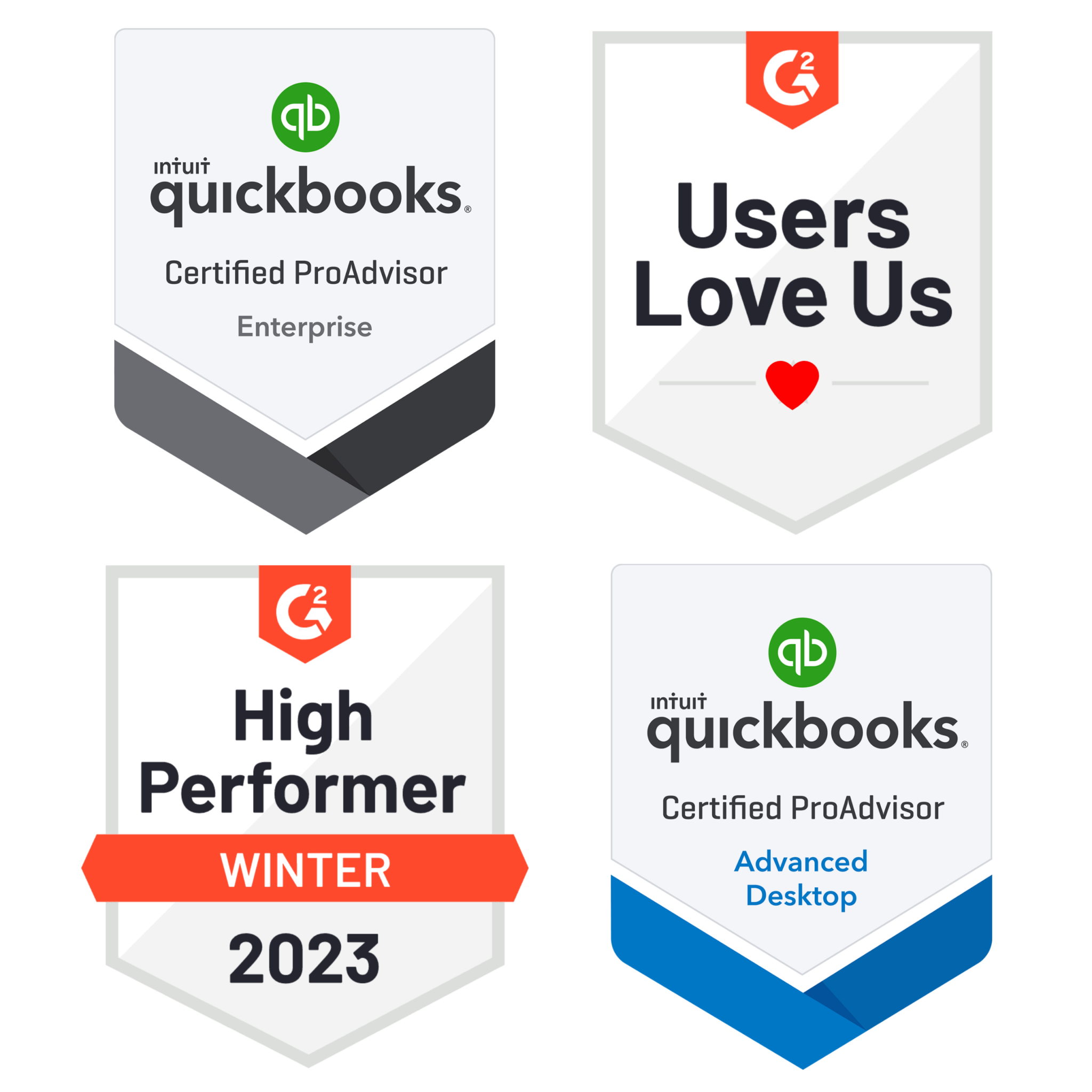 Choose Better Cloud-Based QuickBooks Hosting.
Intuit Authorized QuickBooks Solution Provider with Professional Services and Cloud Hosting
Our team has been an Intuit Authorized QuickBooks Solution Provider since 2007. Offering cloud hosting, desktop and enterprise versions of QuickBooks as well as business process improvement services and automation development. Our understanding of QuickBooks business processes and third party solution recommendations extend your investment.
PRICING: Dedicated QuickBooks Hosting Plans Starting at $250/month
Includes Up To the First 5 Hosted Users
All-inclusive Dedicated QuickBooks Hosting Plans. Our industry award-winning hosting service provides options including fully managed, dedicated servers with custom configurations for maximum performance.
Environment:
Dedicated Private AWS Servers for Production
Recover AWS Server Same Region
AWS Disaster Recovery Server Opposite Side of Country
Continuity Plan
Private Network for Expansion
Backup Automations
Remote Printing
Copy and Paste File Transfer
Multi-Monitor Support
Support for Network
Mac, Windows, Mobile Access Compatible
Security:
Positive Accounting ID Access Protocol
2 Factor Authentication Available
Identity Access Management
Compliance:
gotomyerp's SOC 1, SOC2 Type 2, SOC 3 (Service Provider)
gotomyerp 27001 ISO Mapping
AWS' SOC 1, SOC2 Type 2, SOC 3 (Infrastructure)
NIST 800-171 and NIST 800-53
ITAR
HIPAA
FedRAMP Compatible
---
Everything Included in Dedicated Hosting
Application Level Support
Upgrade All Major Systems
Updates and Hot Fixes
Discounts on Implementation, Consulting, Education and Customization Services
Customer Environment Troubleshooting (Workstation, Printer, Connection) is limited and complementary.*
---
Better QuickBooks Cloud Hosting.
Minimize Migration and Adoption Risk With QuickBooks Hosting.
Superior service, unparalleled security and architecture.
When it comes to QuickBooks hosting, gotomyerp cloud hosting solutions is the best-in-class in the SMB and Enterprise space.
We can help you defer, in a strategic way, any new investment in an ERP software solution and minimize migration and adoption risk by transitioning QuickBooks Desktop software the proven hosting provider since 2012.
Our industry award-winning cloud-based QuickBooks hosting service for Enterprise, Premier, and Pro offers fully managed, dedicated servers with all related IT requirements. Backups, maintenance, upgrades are all included to keep your QuickBooks running perfect. gotomyerp is the leader in secure cloud hosting. Don't risk being down with a substandard host, call us and have your QuickBooks always available!
QuickBooks Hosting An Engineered Migration Process.
Every Installation Is Custom.
Every customer receives a custom installation of QuickBooks, system tuning, and migration to ensure the highest quality of service. Our engineered migration process includes;
Performing pre-site inspections.
Setting up all your systems for a pre-production test to ensure seamless integration and guaranteeing everything works.
Confirm that your data, reports, forms, integrations and customizations are working as expected.
After training your team we repeat the process and set a planned time to bring you safely into production.
Go-Live. All hands on-deck from our engineering team on Day 1 for the best experience possible.
Why so much work? Because this is an engineered approach and industry-wide best practices.
Expect better.
Need Help Selecting The Right Solution?
Managing QuickBooks and information systems can be a burden on any business. gotomyerp does everything possible to lift this weight off your shoulders
Our QuickBooks experts will assist you in selecting the solution that would be most appropriate for your needs, and do everything possible to customize the selected offer for the individual requirements of every client.
Call us (877) 888 5525
"The" QuickBooks Cloud Hosting Provider Architected and Certified Like No Other.
Since 2014 we've leveraged 100% AWS architecture , with each customer's infrastructure redundant and distributed between two AWS regions, using three dedicated servers per customer. Our secure and reliable system ensures the highest levels of performance, availability and resilience. Not only are AWS data centers SOC2 Complaint, so are we.
Included With your Fully Managed Hosting Plan: "Audit Guarantee and Disaster Recovery Testing." At anytime while we care for your critical systems and data, you and your team can "test" the disaster recovery zone. Why do we do this? Because it's better.
From "good enough" to choosing us… Learn more about our industry-leading architecture.
All-inclusive QuickBooks Hosting
We take pride in delivering superior service and unparalleled security to our clients in multiple business fields and economic sectors. gotomyerp's industry award-winning QuickBooks hosting service provides fully managed, dedicated servers with pre-set configurations for maximum performance.
Dedicated Private AWS Servers for Production

Recovery AWS Server Same Region

AWS Disaster Recovery Server Opposite Side of Country

Private Network for Expansion

Backup Automations

Remote Printing

Copy and Paste File Transfer

Multi-Monitor Support

Support for Network

Mac, Windows, Mobile Access Compatible
Expert support every step of the way
We strive to provide QuickBooks hosting that go beyond standard expectations for any cloud provider. gotomyerp's team of QuickBooks experts are ready to provide technical support on the first call. Our clients always get help when they need it.
QuickBooks support from CPAs and ProAdvisors

QuickBooks implementation

QuickBooks customization to fit your requirements

User education

24/7 network support

QuickBooks "how-to-use" assistance available
High-end cloud infrastructure
We feel honored to state that our clients' QuickBooks Enterprise and desktop applications are hosted on high-end server infrastructure that delivers uninterrupted and fast performance. gotomyerp's unwavering dedication to utilizing only the latest software and hardware components that power our cloud platform.
Dedicated server environment for each client

Remote access from cross-platform desktop and mobile devices

Maximum security for stored data and encryption for protection during transmission

Limitless scalability potential

Unrestricted integration of third-party services
Selection of QuickBooks services for businesses of all sizes
We aim to provide business-elevating solutions equally accessible to companies of all sizes. gotomyerp's QuickBooks cloud platform is available to our clients in three subscription packages. Our QuickBooks packages are streamlined to your needs and operational scales.
QuickBooks Pro Hosting
We have tailored this service to be easily accessible to any, even small-size business, as well as to individual professionals such as accountants and business managers. With this offer, users get access to a fully-licensed QuickBooks Pro software combined with gotomyerp's elite-class cloud hosting and technical support. For clients who already have QuickBooks Pro license, we also have a special plan with charges just for hosting and support. All Intuit Hosting Fees are also included.
QuickBooks Premier Hosting
The offer includes licenses to QuickBooks Premier Accountant or Premier Plus Editions, empowered by gotomyerp's superior hosting infrastructure and support. With QuickBooks Premier, businesses have no limitations for transitioning their accounting and finance systems into the cloud. This solution allows them to minimize IT infrastructure costs, establish location-flexible billing and payment processes and easily collaborate with colleagues.
QuickBooks Enterprise Hosting
QuickBooks Enterprise is a full-fledged cloud accounting solution designed to fit the requirements of enterprise-level clients of any size. gotomyerp's exceptional cloud infrastructure provides customers with truly high performance and 24/7 remote availability for an affordable price. This solution allows businesses to eliminate the need for in-house database mainframes and cut all the enormous costs associated with maintaining on-site bookkeeping infrastructure.